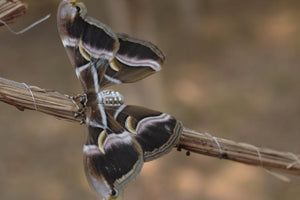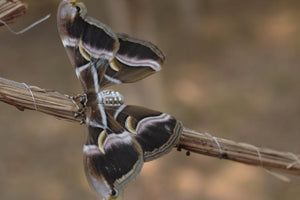 A Dedicated Team Aim At Making Eri Silk Known To The World
HEAD OF MUEZART
Kevin Jyrwa

Meet the leader of the pack - Kevin Jyrwa is a fearless hustler who knows what it takes to thrive. He is the one who always makes sure that the members of the team are on the right track and, yes, on time! Apart from business, he is a person who gathers the knowledge of almost everything under the sun. He is an ardent believer of the fact that learning has no endings and envisions to put Eri silk on a global pedestal.


SUPPLY CHAIN/ CUSTOMER SUPPORT
Khraw David Mynsong
A young person who creates good relationships with our women artisans and nurtures them with all his might. Amusing, smart, sociable, and witty remarks are his biggest strength. He is a great networker connecting different villages in Meghalaya to bring you our unique Eri silk products and helps with customer support.
MARKETING/ CONTENT WRITER
Miranda Dkhar
An intriguing girl who loves exploring nature, super artistic, and loves coffee. She is a crafty person and handles all our social media channels and customer support.
MARKETING/ VISUALS
Peter Kharbyngar
An enthusiastic young person who oversees all things creative – visually! He creates videos and captures stories for Muezart. He is the most humble and kind-hearted person in the group and is ever ready to help in any situation. Being a football fan of Tottenham, Peter is also a very passionate beatboxer who loves entertaining people
MARKETING/WEBSITE
Mebanshan Shadap
A very passionate guitarist and has a youtube channel of his own. He is the analytics guy of the team and is fast in solving problems. Very sincere and disciplined, he pays attention to small details, especially when it comes to numbers. He makes sure our website is well maintained and serves our customers through the backend.
SUPPLY CHAIN/ CUSTOMER SUPPORT
Baphilari Kharkongor
A patient, calm and quiet person, Baphi always makes sure that all our orders are responded to and delivered on time. She is also a passionate singer and a total foodie! She is an excellent listener and comes up with solutions for customer's problems. And she assures that our customers receive excellent service.
CRAFTER/ MUEZART MAKER
Ioanizza Talang
A crazy fan of Korean dramas, and she is a passionate young knitter and crafter. Sasa has been knitting and crocheting since the age of 7. She is the person who designs and creates knitting & crocheting patterns and Tapestry weaving items.