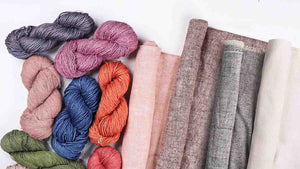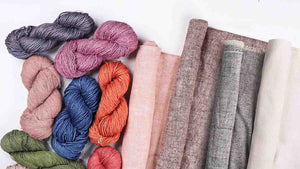 Eri Silk: A Yarn That Is Naturally Made
Looking for a NEW wooly soft fiber that doesn't itch?
Eri Silk is a year-round fiber that keeps you cool in the summer and warm in the winter. Muezart manufactures and wholesales natural Eri Silk fibers and yarn.
Our product offerings include fibers for spinning, knitting, crochet, and weaving yarns, andembroidery threads.
Our yarn is 100% natural or hand-dyed in varied colors using plant and mineral ingredients.
Scan The QR Code To Download Our Product Catalogue
We Also Offer Knitting Needles & Crochet Hooks
Let customers speak for us
Customer Creations From Our Products
This page was created to showcase the beautiful projects made with our yarn and other products.
If you have a completed project made with our yarn, you are alwasys welcome to send us a photo to get featured here.

Let us inspire each other to create!
For Retail Orders Worldwide